Ecotron is teaming up with NVIDIA® as one of the NVIDIA® Partner Network (NPN) members for future autonomous robotic control development. NVIDIA® Jetson™ is the leading cutting-edge AI computing platform with over half a million developers. With NVIDIA® Jetson™ Platform, Ecotron has been the leading companies of robotic control.
Ecotron's Robotic Control Unit, which is based on the NVIDIA® Jetson™ Platform, has been put into mass production by companies around the world. EAXVA04 is based on NVIDIA® Xavier™, targeting at L3/L4 robotic system. It is designed to perceive and interpret the robot's surrounding environment via sophisticated sensors with decent processing speed and high accuracy. In addition, it's capable of implementing advanced AI algorithms and robotic strategies for robotic control.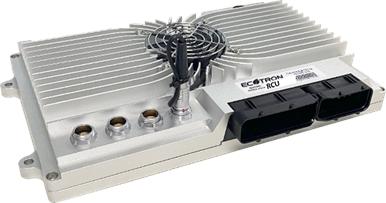 Additionally, Ecotron has designed a Robotic Control Unit which is powered by NVIDIA® Jetson Orin™ 32GB/64GB and features up to 275 TOPS of calculation performance. EAORA04-D supports multiple types of communication ports and meets the requirements of most autonomous robotic sensors available on the market. Which includes LVDS channels for vision-based applications, CAN bus and Ethernet ports for integrating radar, LiDAR, and other sensors.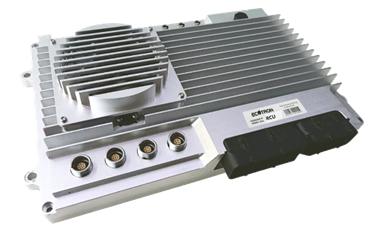 Ecotron provides software toolchains and customized development services using Jetson platform. Developers can build an L4 low-speed robotic systems in confined areas easily and efficiently with our software toolchain.

Ecotron has developed robust control algorithms and systems for our customers in the field of autonomous control. We are excited to collaborate with NVIDIA® to power the innovation and revolution of the next generation autonomous robotic solutions.
If you are interested in our above robotic control products based on NVIDIA® Jetson™ platform, please don't hesitate to contact us at info@ecotron.ai. We're looking forwards to cooperating with you!