FCU - Fuel Cell Control Unit
Introduction
Fuel Cell Engine (FCE) is a complex, multidisciplinary system, as the control unit for FCEs, FCU needs to have strong computing and processing capabilities and rich collections of I/O to effectively manage and coordinate various of subsystems, to ensure the safe and strong power generation from the battery system for prolonged period of time.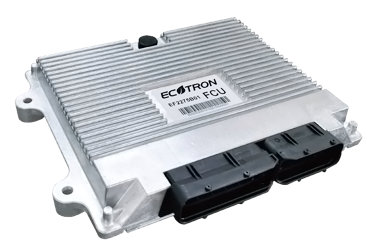 Features:
Based on the automotive grade 32-bit MCU Infineon AURIX™ series TC27xT platform, withmulti-core architecture.
The design and development of software, hardware, and control strategy comply with ISO26262 functional safety requirements. With a built-in safety monitoring chip, our FCU is ASIL-D rated.
Built-in basic software (BSW) supports automatic code generation tool EcoCoder (rapid prototyping), and all popular input/output of a typical fuel cell system. BSW is packaged in the MATLAB/Simulink environment, and users can develop control strategies with 100% model-based design methods.
Equipped with a CAN bus-based software flashing tool, which is guided by the bootloader flashed into the microcontroller in advance.
Gas path management: Precise control of the hydrogen flow, airflow, pressure, humidity, and temperature required by the fuel cell system.
Water and heat management: Precise control and adjustment of the circulation, heating, heat dissipation, air temperature, cooling water temperature to improve the power efficiency and reliability of the fuel cell system.
Electrical management: Monitoring the battery pile voltage and current, adjust the output power, and control the fuel voltage within a reasonable range, manage the residual power, and provide the voltage and current protection.
Data communication: Communicating with other subsystems, interchange important data and control signals.
Fault diagnosis: Capable of perform fault diagnosis, raise warning, and initiate protection routine for various subsystems.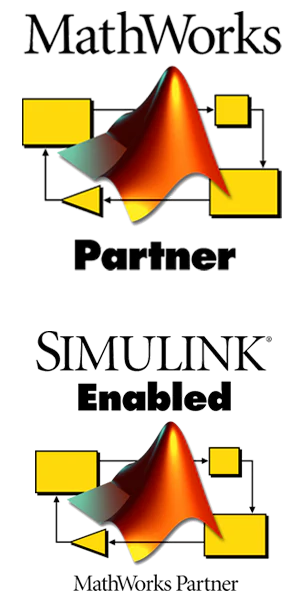 Functions
EF2275B01
EF22297B01
Main chip
Infineon TC275T: 200MHz, Flash 4M, SRAM 472K, Float Point Capability
32-bit Infineon TC297TP: 300MHz, Flash 8MB, SRAM 728K, Floating Point Capability
Monitor chip
(SBC)TLF35584QVVS2
(SBC)TLF35584QVVS2
Supply voltage
DC 12V/24V (9-32V)
Peak voltage
DC 36V
Reprogramming
Bootloader, CCP protocols
CAN Bus
4 channels 2.0B
4 channels,
CANA supports specific frame wake up,
CANB, CANC, CAND support CANFD
LIN Bus
1 channel
EEPROM
64K
/
Sensor supply output
9 channels, 5V
Analog Input
28 channels
22 Channels
Digital Input
8 channels, 4 channels high effective, 4 channels low effective
PWM input
6 channels, Hall type input
/
Frequency signal input
6 channels
Low-side driver
22 channels; 6 channels, 1.5/2A;
9 channels, 0.8/1A;
7 channels, 0.16/0.2A;
10 channels can be multiplexed as PWM output
6 channels @ Max current 2A,
9 channels @ Max current 1A,
7 channels @ Max current 0.2A,
10 could be configured as PWM outputs
High-side driver
9 channels; 4 channels, 1.5/2A;
5 channels, 0.4/0.5A;
5 channels of which can be multiplexed as PWM output
4 channels @ Max current 2A,
5 channels @ Max current 0.5A,
5 could be configured as PWM outputs
Peak and Hold
4 channels, Peak maximum current 7A
H bridge
2 channels, 3A/8A
2 channels @ Rated current 3A
Operating temperature
-40 ~ +110℃
-40℃ ~ +85℃
Storage Temperature
-45 ~ +125℃
-40℃ ~ +85℃
Working humidity
Satisfying 0 ~ 95%, noncondensing
Protection category
IP67
Pin number
121 Pin
Dimensions
250mm×194mm×37mm
Housing Material
Die-casting aluminum
Weight
≤700g
Mechanical characteristics
Vibration, shock, drop test done as in ISO16750