With the global growth of E-mobility and the determination to reduce carbon emissions, vehicle battery management systems which are highly efficient and environmentally friendly are increasingly favored by the industry. In response, Ecotron and the Wayne State University Vehicle Electrification and Power Electronics Team have successfully developed a solar-based battery balancing system. The related research results have been recently published on the SAE International Journal of Electrified Vehicles.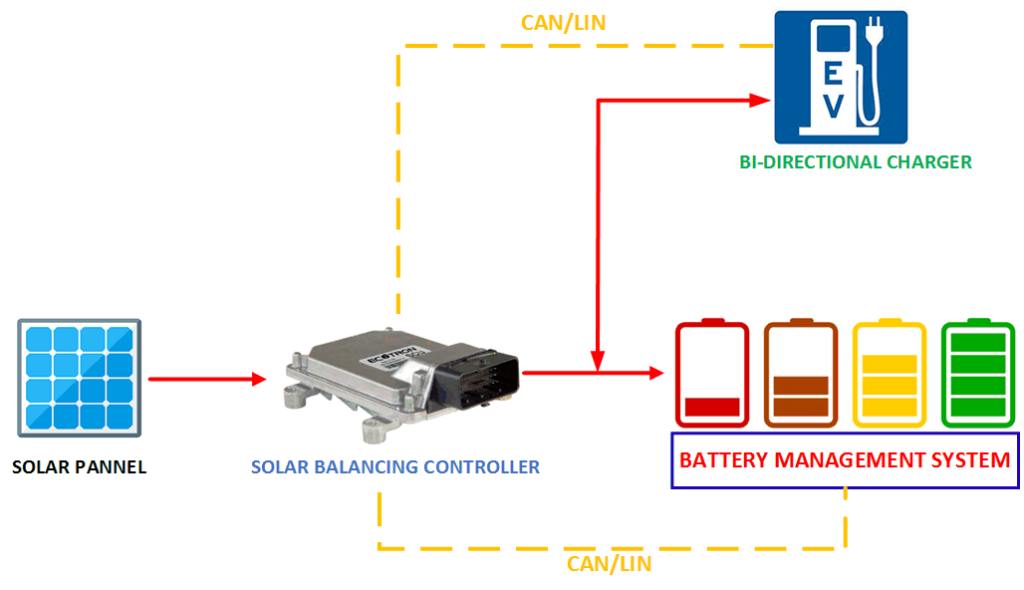 Traditional vehicle battery management systems can suffer from imperfect module balance and high-power loss due to passive balancing. To resolve these issues, Wayne State University's EV and Power Electronics team proposed a solar-based active battery balancing theory and corresponding system design. To summarize, the system uses solar power to charge low SOC battery modules, thereby simultaneously achieving the effects of balancing the battery and increasing the usable energy, which effectively protects the battery life and extends the vehicle mileage.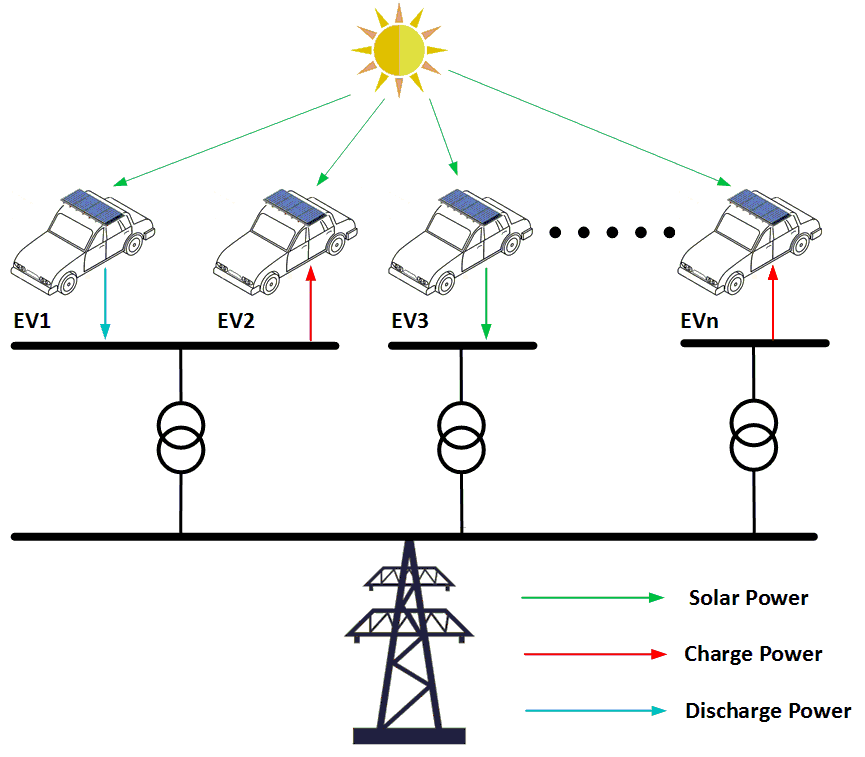 Together, ECOTRON and Wayne State University have optimized the performance of the new generation of solar-based battery balancing system by comprehensively analyzing and controlling battery SOC (state of charge), SOH (state of health) and temperature. The upgraded algorithm can utilize the solar energy generation and maximize the battery life. For the first time, this research proposed the theory of Virtual Solar Farm based on the aggregation of electrified vehicles by applying bi-directional chargers. With the bi-directional charger, the vehicle can operate battery + solar power (V2G) or independent solar power (PV2G) for user's loads (e.g., camping equipment) or power grids. As the overall number of electric vehicles increases, the full effect of clean energy utilization will be apparent. All the functions of the system have been tested and verified on prototype vehicles with lithium batteries, and it has now entered the commercialization stage.
PS: For more information related to student offers from Ecotron, please refer to news "Ecotron launching sponsorship program to students and faculty."