With the development of autonomous driving technology, modern vehicles require higher levels of perception, control, and decision-making capabilities. The importance of information interactions between the vehicle and other devices increases significantly. The industry needs a portable module and an easy-to-manage automotive-grade controller to achieve different levels of autonomous driving. Thus, the autonomous driving control unit (ADCU), a specifically designed domain controller, emerges.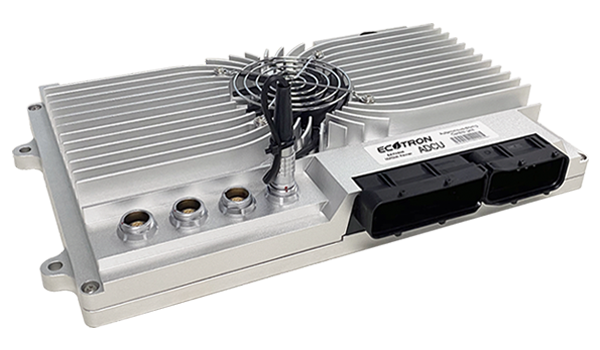 What are the capabilities of ADCU?
The ADCU performs multi-sensor fusion, positioning, path planning, decision making, wireless communication, and high-speed communication. Typically, it needs to connect with multiple sensors like cameras, millimeter-wave radar, Lidar, IMU, etc. With all the sensors, the ADCU can do image recognition, data processing, and other functions.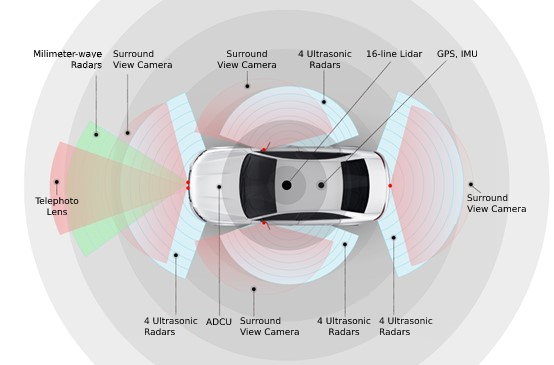 In order to process large numbers of calculations, the domain controller needs to be equipped with a processor with solid core computing power. There are various chip selections in the industry, including NVIDIA, Infineon, Renesas, TI, NXP, Mobileye, etc. Typically, image recognition has the highest demand for computing power in the autonomous driving system, followed by multi-sensor data processing and fusion decision-making.
Ecotron launched our first ADCU product in 2018. It is a domain controller based on Black Sesame A1000 and capable of performing L3/L4 level autonomous driving in confined areas. Moreover, it is equipped with TC297 for functional safety and redundant monitoring. The ADCU has FPDLink III camera input, HSD high-speed interface video output, four standard Ethernet channels, two automotive Ethernet communication channels, CAN-FD communication, FlexRay communication, USB, RS232, and other interfaces. It supports Lidar, millimeter-wave radar, V2X, IMU navigation, etc. All the interfaces on the ADCU are automotive-grade, and the product is designed based on the ISO26262 functional safety standard.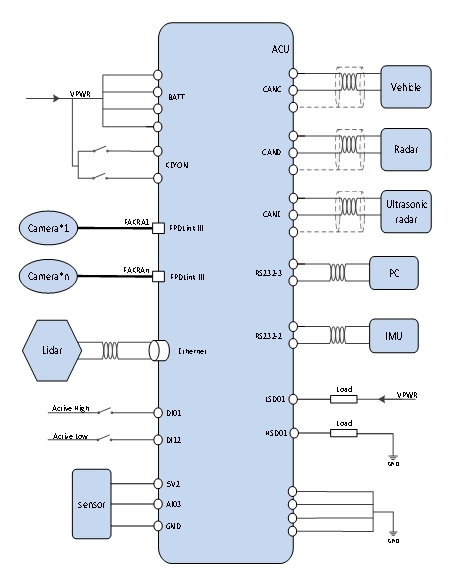 The ADCU provides a multi-purpose processing platform to achieve L4-level autonomous driving.
The ADCU uses Black Sesame A1000 and Infineon TC297 as its main chips. Developers can safely and efficiently build an L4 level low-speed autonomous driving system with the essential supporting software and development tools.
Black Sesame A1000 is designed specifically for embedded intelligent systems. It supports autonomous driving functions such as sensor fusion, environment perception, and path planning. Infineon TC297 has a TriCore™ architecture and has an operating frequency of 300MHz. Moreover, it has 728KB + 8MB capacity and ECC (error correction coding) RAM protection. Ecotron's ADCU is designed based on the ISO26262 standard and supports ASIL-D safety level requirements. Engineers can develop vehicle control and functional safety-related strategies based on this MCU.
Below are introductions of the ADCU interfaces: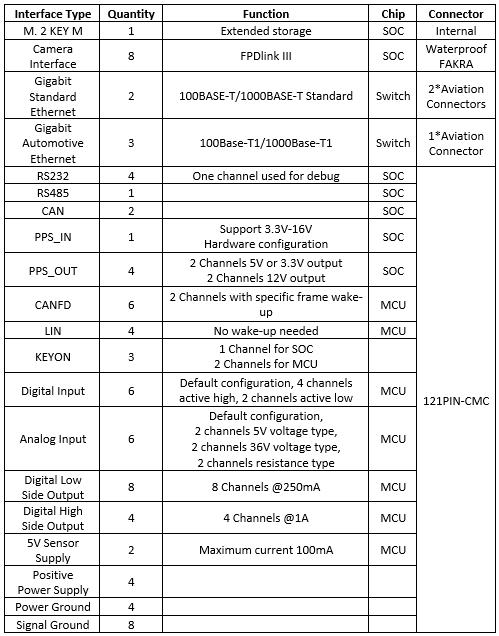 The interfaces of the ADCU cover chassis control, powertrain control, driving assistance, communication methods (FlexRay, LIN, etc.), and support AUTOSAR architecture. The ADCU is a modular hierarchical processing platform and supports the vehicle topology of the central domain model. Customers can make modular selection and deployment based on environment recognition or driving functions. The extended software can optimize deployment according to each vehicle's infrastructure and computing functions.
Click here for Ecotron ADCU: https://ecotron.ai/adcu/